Moir Cottage - South Crescent, Portpatrick DG9 8JR

The cottage's position on the waterfront in the centre of the village is ideal.

Current Accommodation:
The cottage accommodates a maximum of 6 people. There are three bedrooms, one double and two twins (although the twin beds in the upper front bedroom can be pulled together to make a second double); a sitting room overlooking the harbour; a well-equipped kitchen; a dining area; and bathroom with bath and shower. There is a small courtyard garden to the rear.

Other Facilities: include a TV, DVD player, washing machine, dishwasher, tumble drier, and microwave oven.

There is also unlimited free WiFi broadband access for guests.

It is a no-smoking cottage.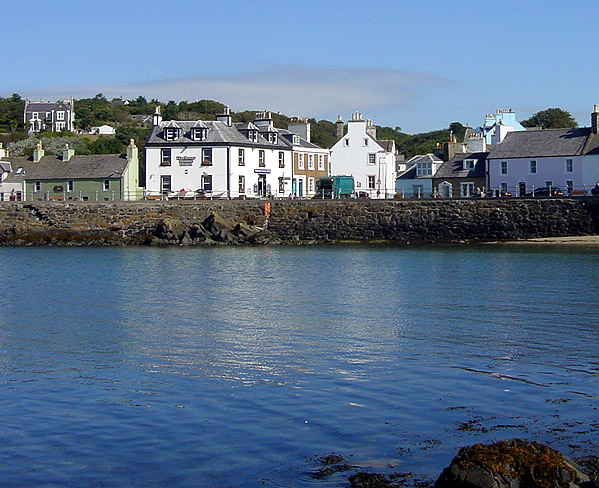 Moir Cottage is the brown building with roof window second from the right in the photograph above.
to view close-up of cottage exterior click HERE